I have published posts on
Cabana
magazine (click
HERE
) and on Dedar textiles (click
HERE
). Now what more interesting than a collaboration between the two!
From an interview of Martina Mondadori : "The design was originally a screen that my parents found in a flea market in California in the Seventies during their honeymoon," said Mondadori Sartogo. "They brought it back to Milan, and when they were decorating their house with Lorenzo Mongiardino, they showed it to him and he said it was fabulous, but he was going to turn it into two beautiful cupboards. So the story is that Mongiardino turned it into a cupboard, and we're turning it into wallpaper."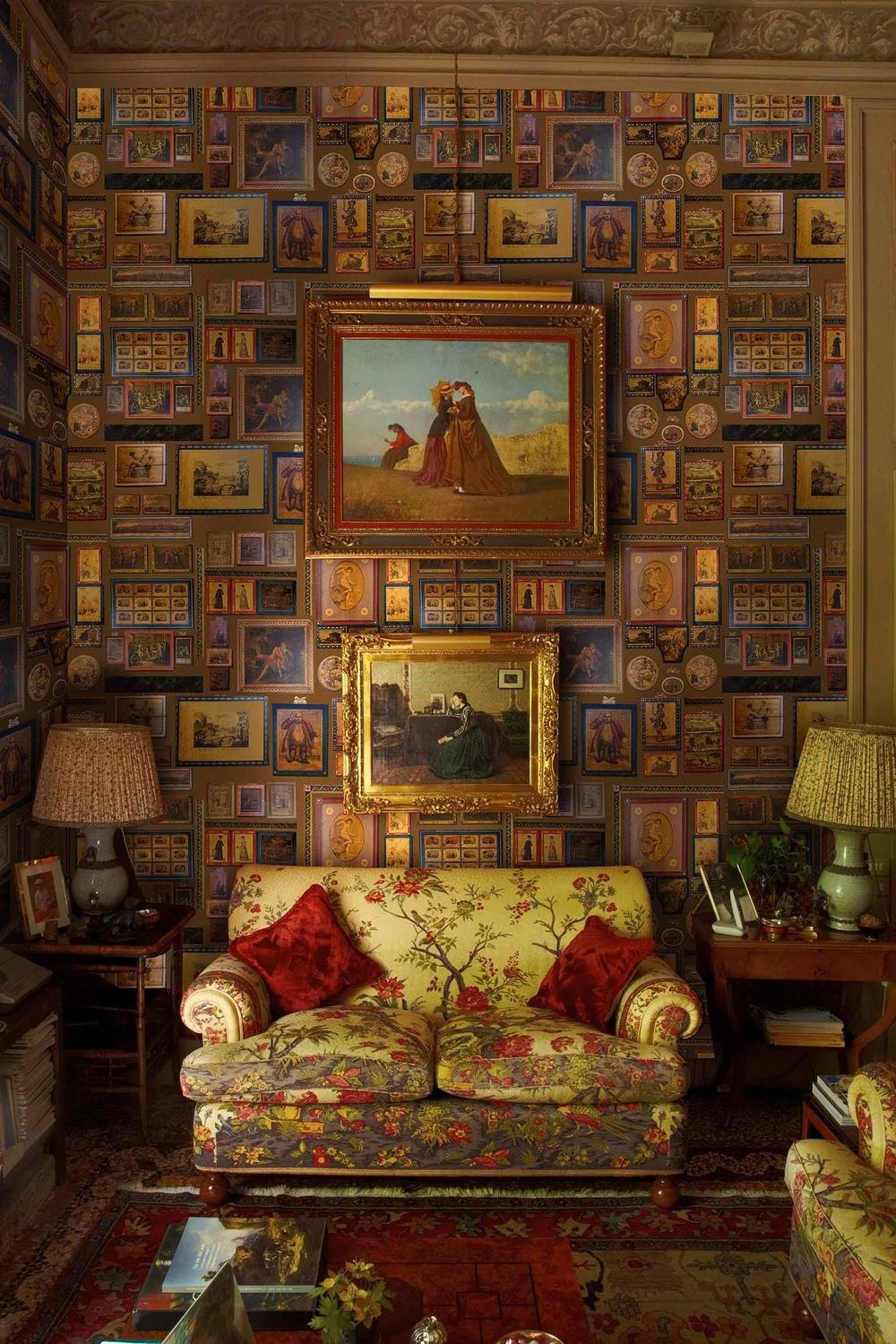 "Dedar and international interiors magazine Cabana are delighted to announce their collaboration on a limited edition capsule collection.
The union between Dedar's world of fine fabrics and wall coverings and Cabana's creative flair has led to the Cabana Wallpaper, inspired by the work of Italian architect Renzo Mongiardino.
On sale exclusively from 1stdibds.com, the world's online marketplace for rare and desirable objects, and available in Dedar showrooms in Milan, Paris and London."
Pouf with luxurious Splendido velvet by Dedar.


La bella
Martina Mondadori Sartogo
at the launch in London of the collaboration between the two brands (Image by
Antonio Salgado
).
©2015
Brillante Interiors
writes about new trends, timeless decor, iconic pieces, design ideas, or at times just musing about "a certain Italian way of doing things".
If you receive this post by Email and wish to leave a comment please click
HERE
and go to the comments section. We love your comments!
If you need help to enjoy your home more, please send us an email. It will be an investment in happiness at home, because a well designed house is always a good part of a great life and a beautiful room will make you happy every time you walk in!